Compliment Card Cheer!
Monday, May 20, 2019 | Uncategorized
We finished up the last of the compliment cards from the 2019 Spring Showcase. Ms. Brittany might have teared up a few times while organizing them. There's just something about reading compliments - especially when they're to students you've seen learn and grow over the last semester or two (and sometimes over years!). All of our students did a wonderful job, and we all think it was the best recital season yet! Thanks for writing a card and inspiring future musicians!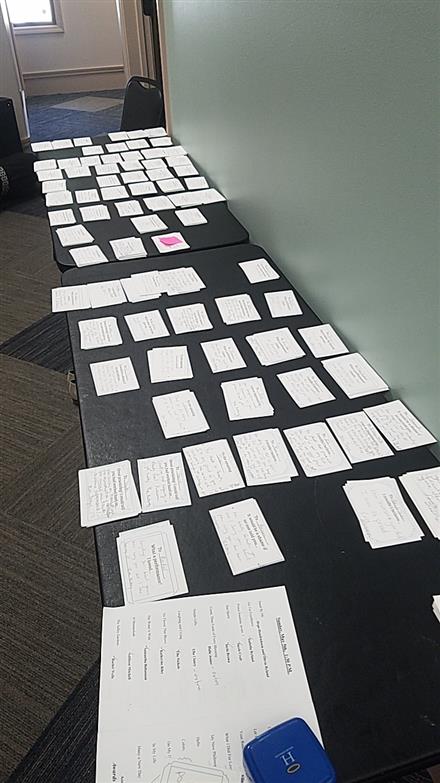 There ended up being another 4' table worth of cards after this picture was taken and they were all laid out and alphabetized!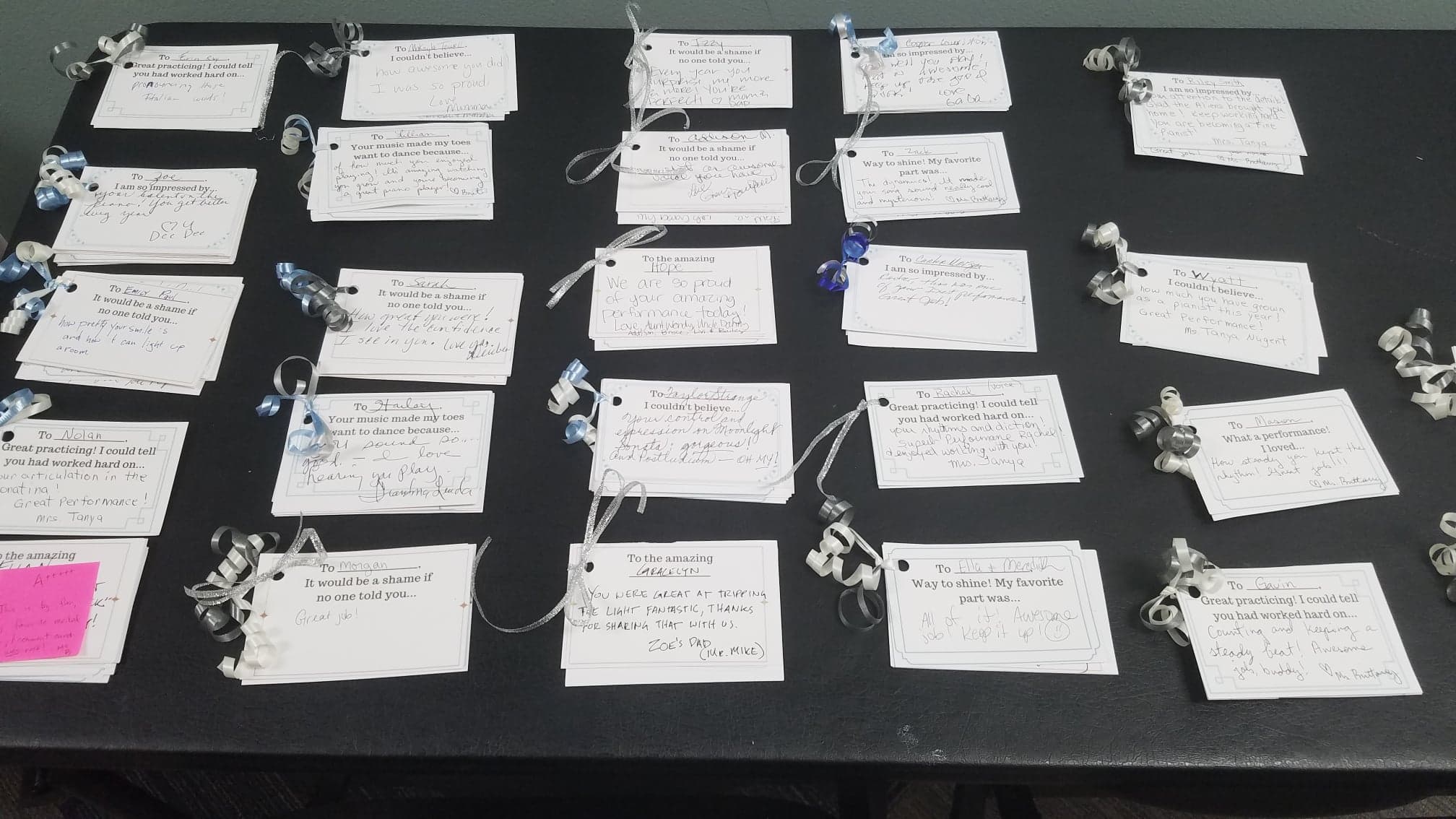 All dolled up and ready to go to their recipients!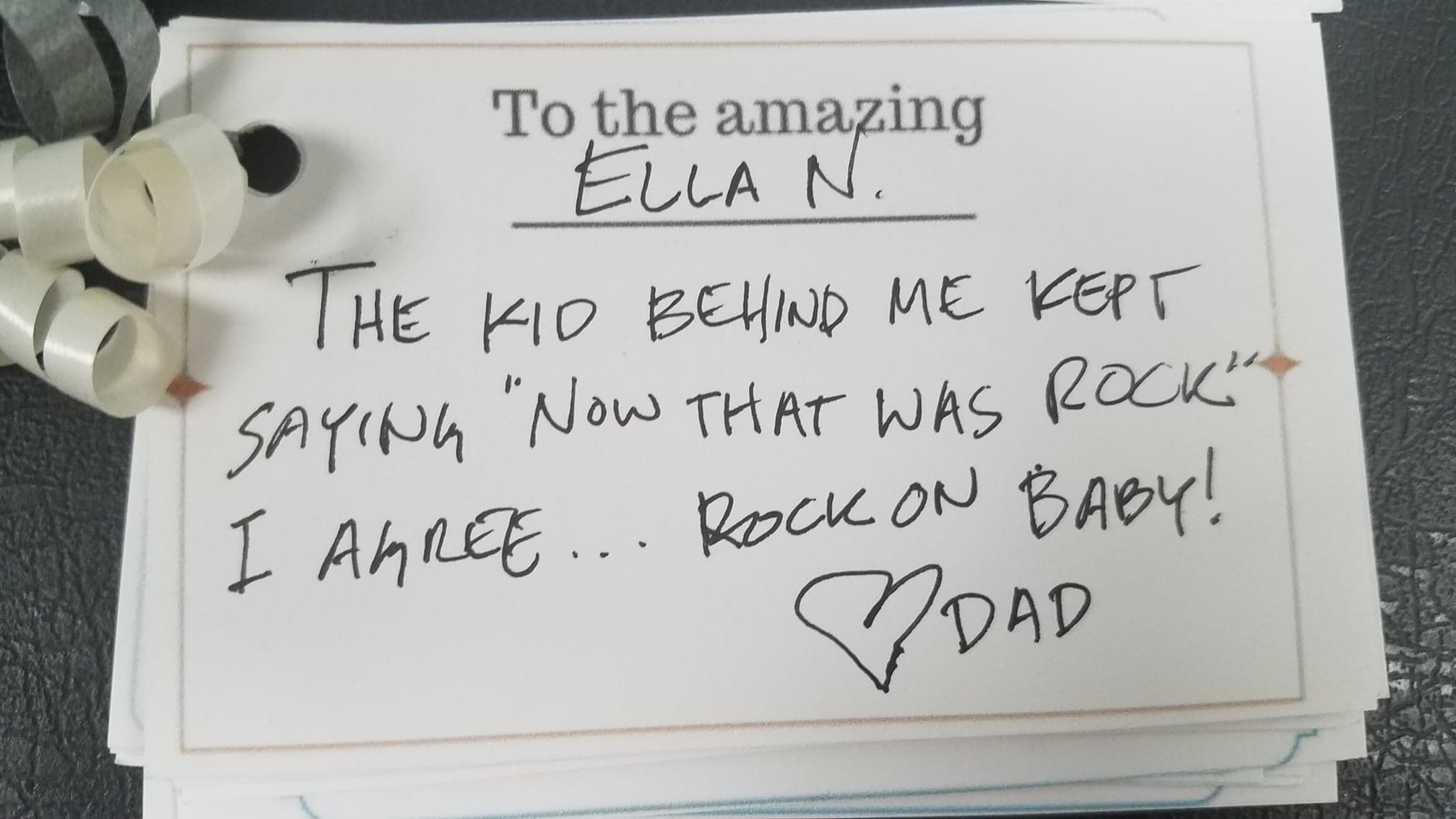 How cute is this?!?! And we all agree, Ella N. It absolutely was rock. Way to blow that kid's mind with "Smells Like Teen Spirit"!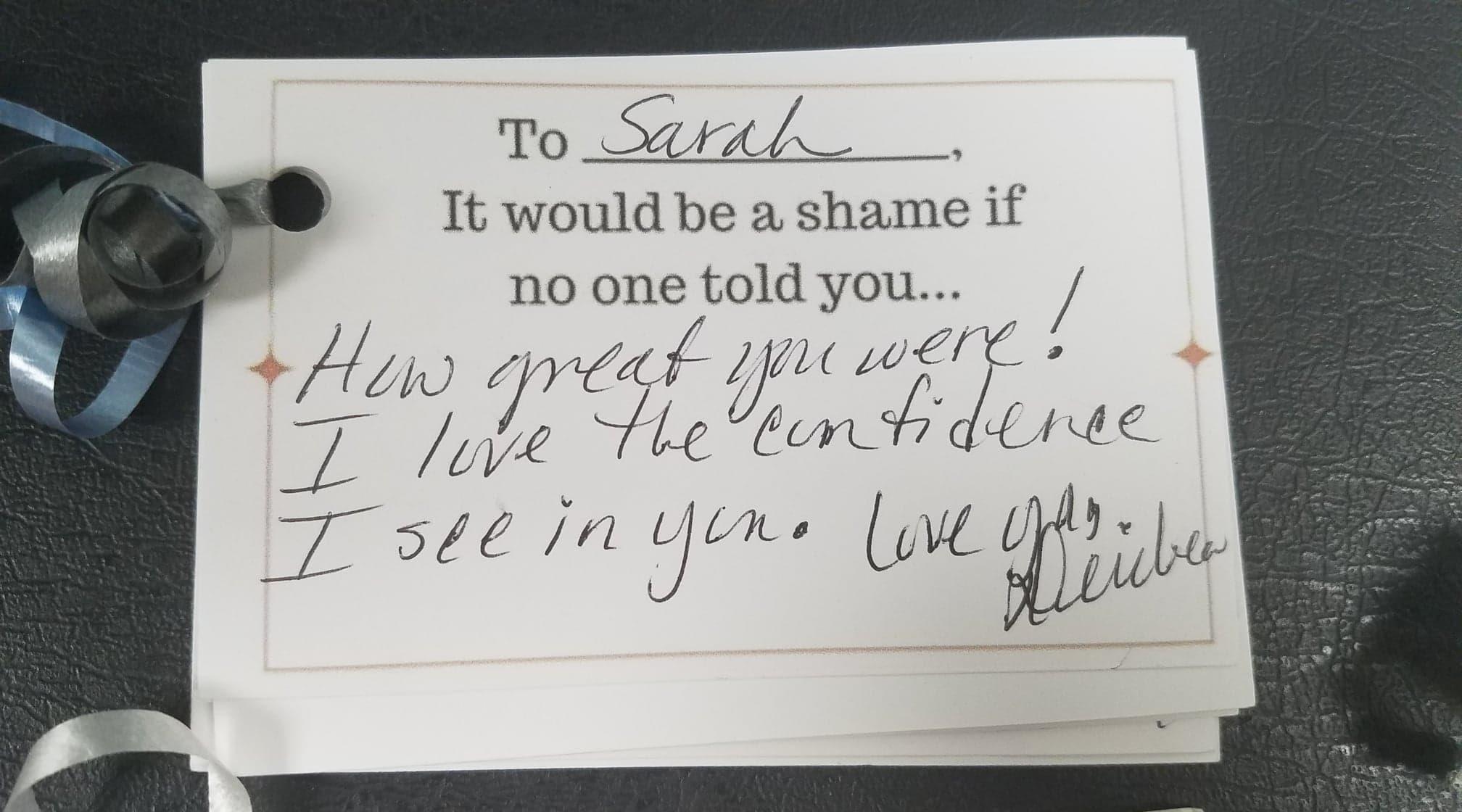 I can't post all of the cards or we'd be here all day - but I'd like to say that seeing the overwhelming amount of love poured out on our students is an awesome experience and it's something that should give everyone the warm and fuzzies and make you believe in the good of mankind!